Since the middle of the summer of 1941, gaps and trenches are being digged in the Summer and Mikhailovsky Gardens for shelter from bomb and shell fragments. In the autumn, the Summer Garden includes military, the garden is closed for civilians. Directorate of the garden and scientists move to St. Isaac's Cathedral, and workers in the Rossi Pavilion in the Mikhailovsky Garden. In the Summer Garden there is an ammunition depot for anti-aircraft guns located on the Champ de Mars. Also in the garden is a medical unit. In the Mikhailovsky Garden, the military occupy part of the garden adjacent to the church. On this territory, they taught bayonet fighting and other military techniques of fighters of the training center of the Dzerzhinsky district. A submarine was moored on the Neva embankment. Therefore, bombs and shells fell into the gardens is not accidental, the enemy fired aiming at our troops. For example, in April 1942 several cassettes with incendiary bombs were dropped on the Summer Garden. One of the bombs fell on boxes of ammunition, and shells began to explode. In May 1942, the military left the Summer Garden.
Despite the whole nightmare of the war, life continued. From the recollections of the garden gardener of the Summer Garden: "War by war, life by life," I thought, stumbling against the lieutenant and the doctor standing in the garden, clinging to each other on the bench. "As I approached them, they moved away from each other. them: "Marry, once fell in love with each other."
In the Summer Garden. 09/15/1941, the artist A.E. Black.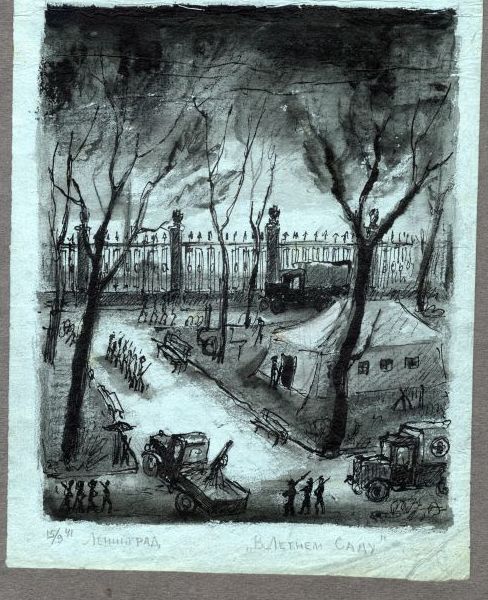 In the Summer Garden. 1941-1942, the artist M.G. Platunov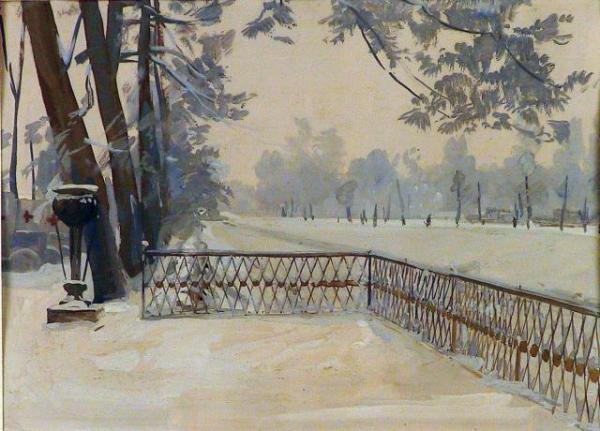 The position of the antiaircraft gun on the Field of Mars, March 1, 1942, author B. Kudoyarov.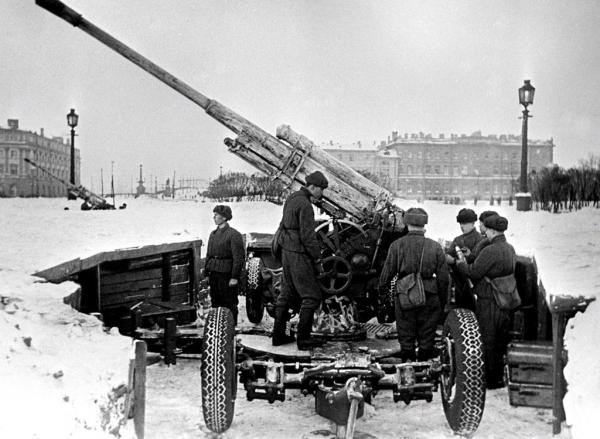 Soldiers of the training center No. 2 of the Dzerzhinsky district during classes on bayonet fighting in the Mikhailovsky garden. Photo November 13, 1941, author P. Mashkovtsev.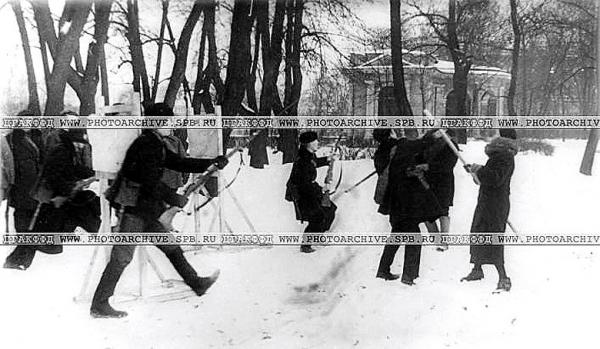 The soldiers learn how to crawl in a plastic way and dig in the Mikhailovsky Garden. Photo November 13, 1941, author P. Mashkovtsev.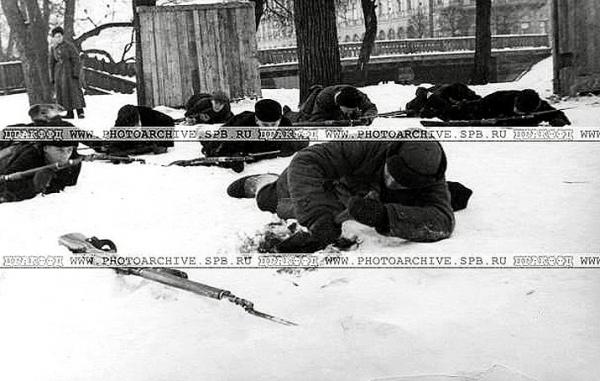 Soviet submarine "Lembit" at the embankment of the Summer Garden in besieged Leningrad. Photo of 1942.