During the siege of Leningrad, work on the care of the Summer and Mikhailovsky gardens did not stop, they were conducted under the guidance of the senior gardener Petr Kondratievich Lobanov. Petr Kondratievich was born in 1884 in the Ryazan province to a peasant family. Since 1935 he works as a senior garden gardener of the Summer Garden. The report of the beginning of the war caught the gardener and his assistants planting flowers on the newly created stalls near the Lebyazhyi groove. By the autumn of 1941 Lobanov was being transferred to the Mikhailovsky Garden. Under the supervision of a senior gardener in the Summer Garden, they begin to dig cracks for shelter. With the beginning of autumn, workers harvest foliage, in the Summer Garden they are helped by soldiers stationed there in the military unit. After the bombing and shooting began, the workers cleaned the fallen and broken trees. The trunks were sawed for firewood, and the branches were harvested for the preparation of broths. In the early summer of 1942, in the gardens, workers were allowed to plant vegetables. As Lobanov recalls: "It was difficult to cope with truck farmers: although they were given places for planting vegetables, they were not satisfied with the places assigned, arbitrarily climbed digging anywhere, spoiling the roots of trees and bushes." The people were hungry, angry, and all sorts of remarks were almost always threatened with a shovel. "
In April 1942, Peter Kondratyevich sent to restore the ruined garden of the Palace of Pioneers (the garden of the Anichkov Palace) and prepare it for the opening in it of festivities and performances. In the spring of 1943, Lobanov was sent to restore the kindergarten near Peter I's house and the garden of the theater "Buff".
By the summer season of 1945, on the slope of the Karpieva pond under the direction of Lobanov, a flower garden with a beautiful ancient pattern was repeated, repeating the ornament adorning the cornice of the palace of Peter I.
After the war, the garden workers were engaged in the restoration of the Summer Garden: they removed stumps, treated damaged trees, planted new ones, buried trenches and shelters for the burial of sculptures, leveled and dug all lawns, restored all roads and paths.
In 1947, P.K. Lobanov retires. Thanks to such selfless people as Peter Kondratievich, the gardens of Leningrad were preserved in the harsh war years.
Senior gardener Petr Kondratievich Lobanov.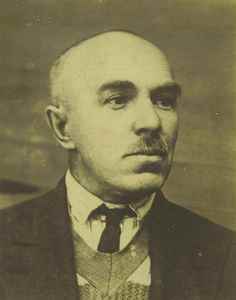 Aerial photography of the Summer Garden. Photo of 1941.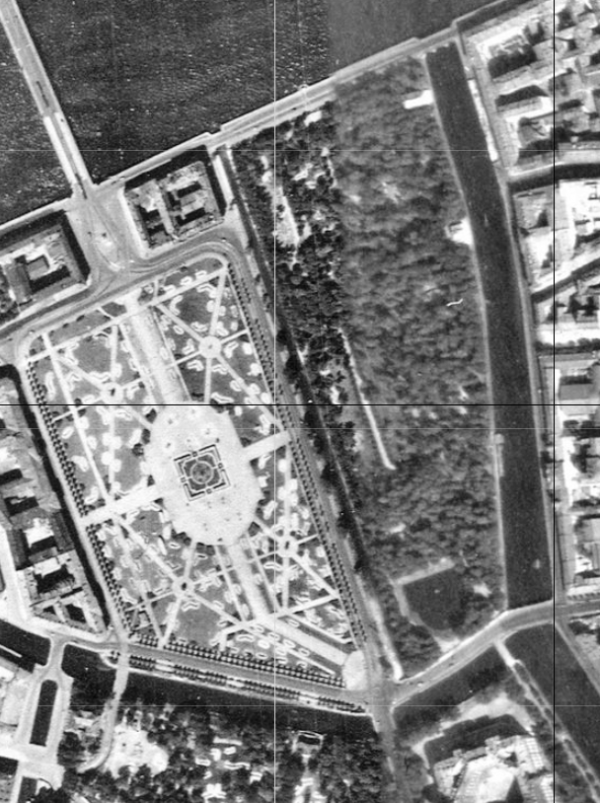 Aerial photography of the Mikhailovsky Garden. Photo of 1941.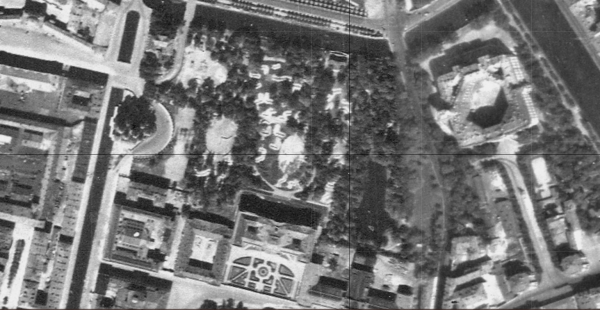 Shelter shelter on the Champ de Mars, similar coverings were made and in the gardens. Photo of 1941.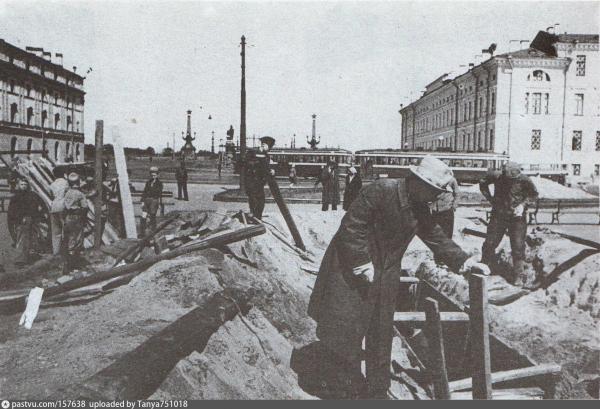 The flower garden was created by Lobanov in 1945. Photo of 1953.