The blockade of Leningrad is the most terrible page in the history of our city. The first blockade winter of 1941-1942 was especially terrible. Bombing, shelling, cold, hunger, darkness filled the city, death lay in wait for the citizens of Leningrad everywhere. Even such a paradise as a garden did not save from the nightmare of war. From the memories of the gardener P.K. Lobanova: "How many people, staggering like shadows, leaning on the walls of buildings, roamed the streets in search of food, many of them went into the gardens, and sitting down or lying on the ground with tablespoons or forks dug out the roots of dandelions and ate them. , not having the strength to rise, died there as well.In the mornings the command of the Moscow Military District came and took them to the morgue, to the church on the Griboyedov Canal, the corner of the Moika River.
Many had to be persuaded not to cut the garden trees for firewood and not rip off the bark for treatment from scurvy and diarrhea. Some of them, in the ecstasy of fighting death, threatened to be hacked with an ax, cut with a knife, and killed with a fork. A lot of patience and energy was required for the persuasion of some raging visitors to the garden. Only the satisfaction of their demands calmed them, and they left. Firewood and bark were harvested from broken trees for the heating of the lodge and the needs of the garden workers. Part of the harvested had to be given to those who were on the brink of death to visitors. "
St. Michael's Garden in winter.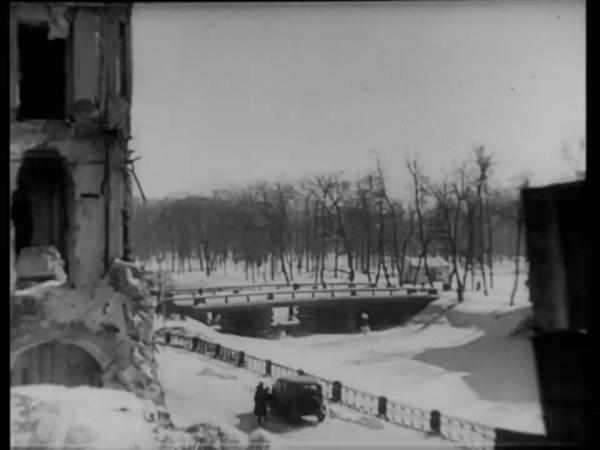 Fragment of historical photography. The fence of the Mikhailovsky Garden from the Savior on the Blood, where during the siege the morgue was.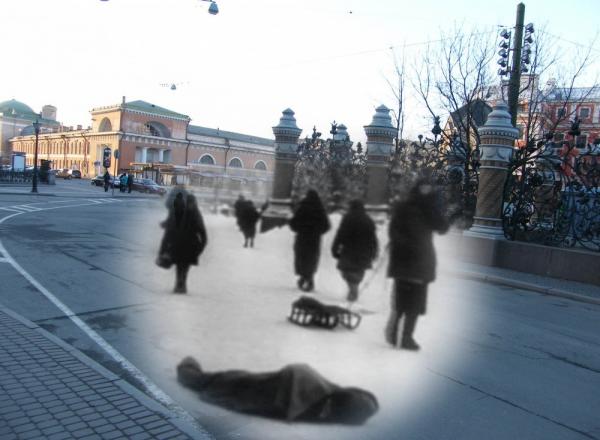 Clearing the snow from the embankment of the Moika River near the Summer Garden. The spring of 1942.