Blockaded vegetable gardens.
In the spring of 1942, in all gardens, squares, courtyards of Leningrad, townspeople were allowed to build vegetable gardens for growing vegetables. Many books on how to grow vegetables, edible wild plants are issued to help Leningradites. The gardens have become a great help in feeding the townspeople. In the Mikhailovsky and the Summer Gardens there were also deforested gardens. In the Mikhailovsky Garden, vegetable gardens were given to employees of various institutions, including employees of the Russian and Ethnographic Museums. In the beginning of summer, after the Summer Garden was abandoned by the military, vegetable gardens for schoolchildren and teachers of the Dzerzhinsky district were built in the garden. The main vegetable gardens were located on the slopes of the Karpiev pond and on the stalls near the Lebyazhyi groove. Although used all the suitable places. From the memories of the garden gardener: "A round flowerbed on the main avenue of the Summer Garden near the Krylov Monument was planted with vegetables: in the middle of the flowerbed – three cabbage cabbages, then several rows of beets, and bordering with a carrot border." Schoolchildren actively worked in their gardens and many vegetables grown in the Summer Garden helped survive the blockade. In memory of school gardens, one of the alleys of the Summer Garden is called the School.
Books published in 1942-1943.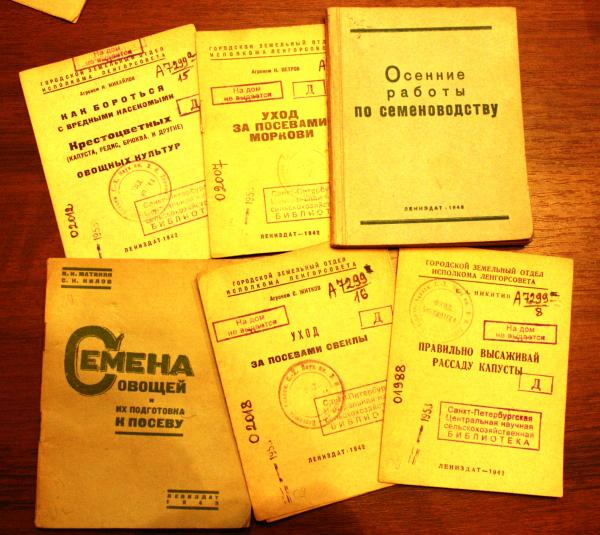 Book aids for the Leningraders.
The book is about edible plants.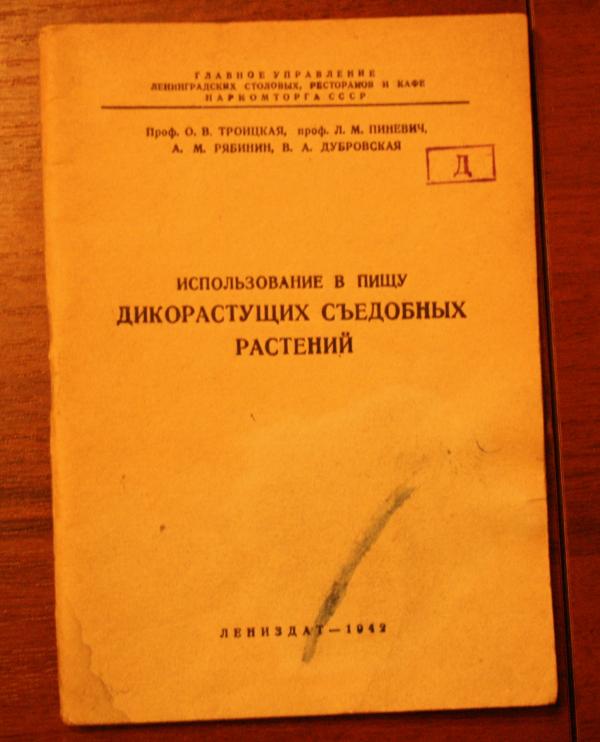 Schoolchildren of the Dzerzhinsky district go to work on the gardens in the Summer Garden. Photo June 10, 1943, author B. Utkin.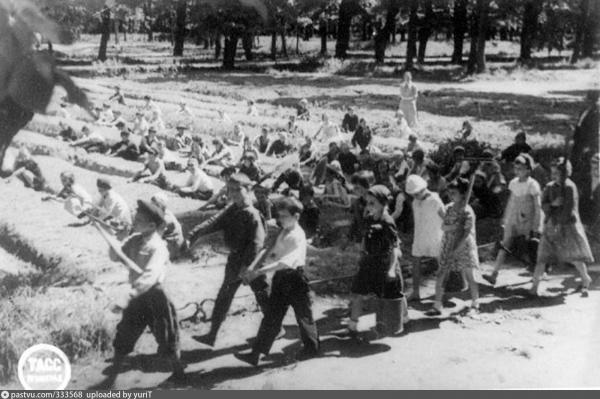 The children, the Leningrad schoolchildren, went to their garden. Photo June 1943, author B. Utkin.