Shelling and bombardment of gardens.
From September 6, 1941 to January 22, 1944, the city of Leningrad was almost daily bombed and bombarded. Summer and Mikhailovsky gardens, in which troops stood at the beginning of the blockade, were subjected to targeted fire and therefore were badly damaged by explosions of enemy bombs and shells. On the territory of the Russian Museum and Mikhailovsky Garden, during the years of the blockade 11 explosive and more than 100 incendiary bombs, and more than 40 shells fell. From explosions of 400-500-kilogram bombs that happened near the Benoit corps and the façade of the wing of Rossi were badly damaged. In April 1942, a high-explosive bomb enters the Mikhailovsky Castle and destroys the St. George Hall. No less ammunition falls and the territory of the Summer Garden. Here is what PK describes. Lobanov, when he showed the Summer Garden to the head of the Department of Arts: "We went around the whole garden, and I showed him all the funnels where the bombs fell and exploded, and where they did not explode, but went deep into the earth – into the quicksand. the Fontanka embankment and the Rossi pavilion, and the Palace of Peter the Great, and the tea house with broken windows and torn frames. "
The destruction of the Benois hull.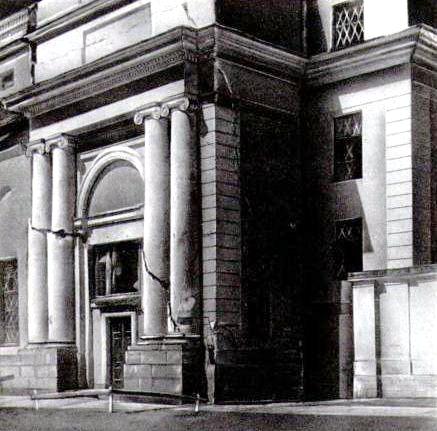 The destruction of the eastern portico of the Benoit Corps on Engineering Street.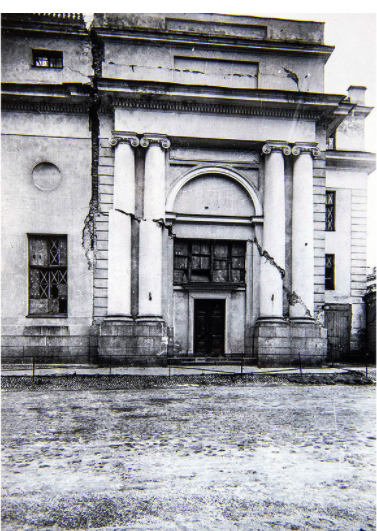 Destruction of the facade of the wing of Rossi. Photo of 1942.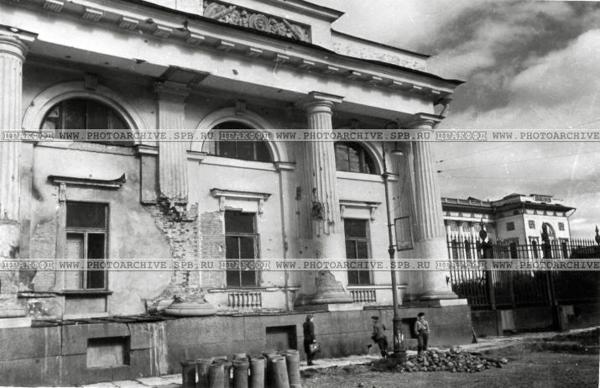 Destruction of the Mikhailovsky Castle. Photo of 1943, author SN. Davydov.