On April 8, 2018, the Orthodox world will celebrate Easter – the Day of Resurrection of Christ. This is the most important church holiday, which is celebrated by all Christians. The Day of Resurrection of Christ is a symbol of eternal Life, victory over Death and purification from sins.
Easter is a spring holiday, associated with the awakening of nature. Festive tables decorated with colored eggs, Easter cakes, curd Easter and bunches of various colors. For flower decorations primroses were most often used. In Russia at the end of the XIX century the beginning of the XX became fashionable to give on Easter pots with flowering plants. Most often used hyacinths, daffodils and tulips. Sometimes in the horticulture of St. Petersburg they offered flowering amaryllis and azaleas.
Received such blooming bouquets according to the following technology. In the autumn, bulbs of hyacinths, daffodils, tulips and other, usually from foreign gardeners, were bought. For example, gardening, created at the Garden of the Russian Museum, bought bulbs from the diplomatic courier of the Dutch embassy Derek Lefebra, who delivered them from Holland. By the way, in the late 20-ies of the XX century, the former diplomatic courier was carried away by selection of tulips and founded the firm "DV Lefebr". He is the originator of such varieties as "Bolshoi Theater", "Galina Ulanova", "Lenin". The bulbs were planted in pots and stored in a cellar. In January, pots with plants were brought into the greenhouse and tried to bring them to bloom for the Easter holiday.
Gardening of the Russian Museum was in the greenhouse, located in the Mikhailovsky Garden. Flowering amaryllis, hyacinths, tulips, azaleas were sold right there, and for their removal, visitors were given special coupons. In June, horticultural workers received awards "for the pre-holiday sale of flowers to the Holy Pascha." The last sale of flowers from the gardening of the Russian Museum was at Easter in 1917.
Easter table. The artist A.V. Makovsky, 1915-1916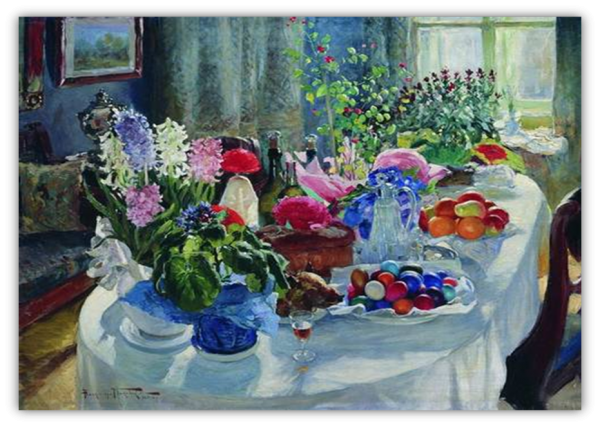 Easter postcard of the authorship of Grand Duchess Olga Alexandrovna.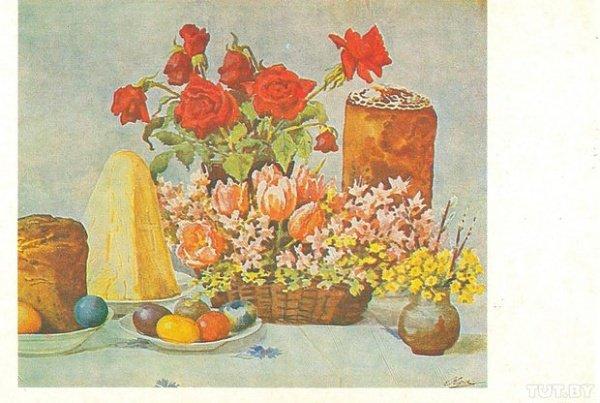 Greenhouse-greenhouse farm of the Russian Museum in the Mikhailovsky Garden. Fragment of the 1919 plan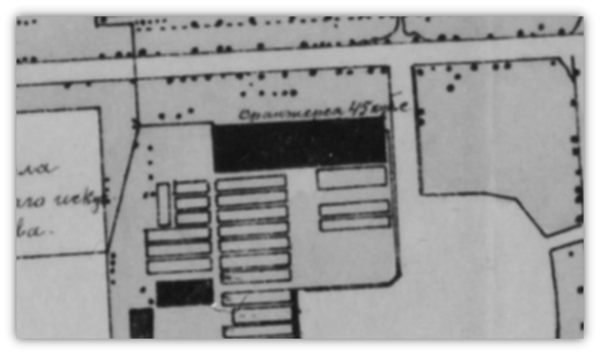 A coupon for taking flowers from the greenhouse of the Mikhailovsky Garden.